I called this post "2-in-1" because I'm breaking boundaries here. I received two nominations for Sunshine Blogger Award at the end of the month (April 30) and they were just hours apart! My reaction was…
and then it hit me how much work it will take to get these two post ready
but after some breathing to calm down I was aha!
I'll keep this simple and make it into 2-in-1!
From what I understand these two great bloggers are good friends so I'm sure they won't mind being in the same room—err, post. Right guys?
So before I went on, THANK YOU https://theintrospectivescribbleronline.wordpress.com and https://whenanintrovertspeaks.home.blog for sending me this much love.
Do visit them when you have time.
What Is The Sunshine Blogger Award?
The Sunshine Blogger Award is peers recognition award for bloggers who inspire readers by promoting positivity and bringing joy.
RULES:
Thank the person who nominated you and provide a link back to their blog so others can find them.
Answer the 11 questions asked by the blogger who nominated you.
Nominate 11 other bloggers and ask them 11 new questions.
Notify the nominees about it by commenting on one of their blog posts.
List the rules and display a Sunshine Blogger Award logo on your post and/or your blog site.
THE INTROSPECTIVE SCRIBBLER Questions:
If you were to meet your self from an alternate universe , what would you do with them?
I'm sure she and I will be thinking the same thing
What's more important for you, food or sleep?
Sleep. My brain refuses to function when I don't get my sleep.
Favourite breed of dog/cat?
None. I love almost all kind of animal and a few kinds of insects. Hate flies and mosquitos or anything that bites the most.
Five people you cannot live without?
I, my, me! ❤️ 😂
This boy
And the man I love.
Do you think you would survive a zombie apocalypse? (I know I wouldn't, I'm too clumsy)
I don't know. But if I don't, I'm sure I died trying.
What is the best name you can think of for a baby?
Orion
Do you like your own name or would you want to change it? What would you change it to?
I like my name. But Shannette could have been nice 😀
Would you rather lose your feet or your hands?
I want to keep both. But if I must choose, I prefer to keep my hands. My writing career depends on it.
If you were to meet me, what is the first thing you would say to me? (except for the "good mornings and afternoons and stuff" of course)
Hi!
Do you sleep on your back or on your stomach?
My side. No, seriously.
Are there any habits you wish to get rid off? Or any habits you want to develop?
I want to get rid of my procrastinating habits and develop a good time management.
Priya [AKA: ZEALOUS HOMO SAPIENS] questions:
When did you publish your first post?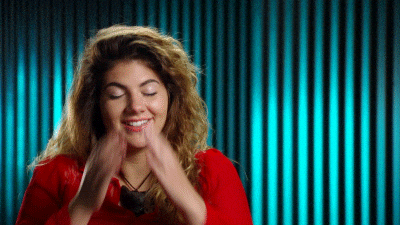 That's a hard question. It's been so long time since I started blogging. Been to different platforms and had blogs I can even not access anymore. So it's really hard to know the very first. But in this blog, it's on March 23, 2018.
What is inspiration to you?
A very important part of life 😀
What are you too hard on yourself for?
Whenever something went wrong. I feel like it's fault
A lot of things. But most of all is the thought of standing on stage and sing. My memories of it still embarrassed me
What makes you feel special?
When my efforts are appreciated.
If your life was a novel, what would the title be?
Breaking Slowly is finished and I'm currently working on Hungry for Love. Yeah, I already have a novel of my life hahaha 😀
Who are you closest to? Why?
My son. And I don't think I have to explain it 😉
What's your favourite joke?
There's so many I heard and read but right now my mind is blank
What's your most used phrase?
It changes from time to time but right now it's seriously.
What did you learn a little too late?
A lot of things. Things that I wish I can change.
Tell me a six words story.😜
Nominees…
Everyone has a first time and now I'm doing this for the first time. You're nominated. Yes, you who read this.
This is an open nomination.
My questions are:
Could You Live Without the Internet?
What's your dream date?
Best quote you ever read or wrote?
What Would Your Perfect Day Be Like?
Most Memorable Birthday?
What's on Your Bucket List?
Is there something you can teach me?
What Is your favorite hobby?
What's Your Favorite Song and why?
The Most Useful Thing You Own?
When Are You Happiest?
Although I can't blame those who gave up reading because it's a long post, congrats to you for reading all the way to the end!